Why We Need New Types of Buildings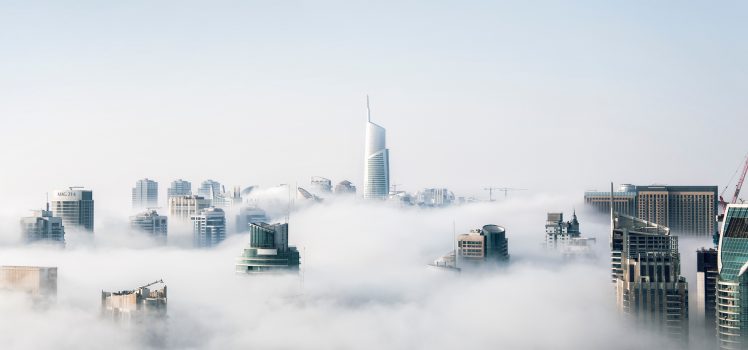 This week, 200 representatives of the real estate industry and more than 1,000 participants discussed the future of our buildings at the Smart Buildings for Smart Cities Summer Universities in Lyon. This discussion is very close to many of the biggest social and environmental challenges of our time.
These challenges include the demographic change with a population getting older which results in the need for assisted living with little digital helpers and a healthcare system including artificial intelligence. Young people cannot burden all tasks of a demographic crisis and today's health care systems are neither prepared for this.
Another challenge is "over-urbanization". A massive move into city areas caused by a lack of services and unemployment in rural regions, by poverty and finally by climate change. Space in cities is getting very short and incredibly expensive. Space becomes exclusivity for wealthy people – a high conflict potential.
I discuss more of these challenges in my new eBook "1 year to understand 10 years to take action".
Need for multi space usage
To face these challenges, we need new kind of buildings (amongst many other reforms). Building owners, facility managers, services and solutions providers have to work together to reinvent their business models and the technical systems. One target of this collaboration is space usage optimization. With 50 % of today's buildings space unused, room utilization needs to become more flexible and hybrid enabling different and reconfigurable usage scenarios; no longer dedicated or limited to a single demand and considering the needs of younger and elder people likewise.
Such kind of flexible buildings can be realized by their digital transition using innovative technologies such as self-powered wireless sensors which can be placed wherever needed and deliver real-time data for new service models and on demand space allocation.
The technologies already exist today and are field proven, e.g. EnOcean-based self-powered sensors communicating via the EnOcean wireless standard can be found in more than 500,000 buildings worldwide. With the new possibilities of the Internet of Things, sensor data can be used to intelligently connect optimized building utilization with dedicated services and other areas, e.g. transportation or assisted health care.
Collaboration is the order of the day
What we need to enable new buildings are not necessarily new technologies but new ways of collaboration. The building industry and governments have begun to realize this and started to exchange their knowledge. The high need for such an exchange to solve today's challenges is mirrored by the success of events such as the SB4SC University which provides an ideal platform for knowledge transfer and gives a snapshot of the possibilities of today and in the future.