Smart building technologies for less CO2 emissions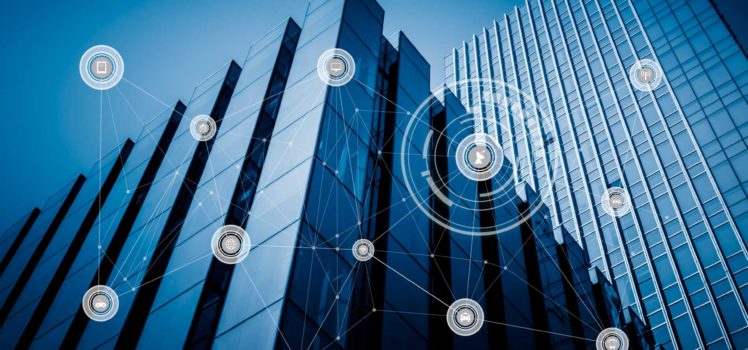 Building sustainability has become a major priority for leading companies across the globe, and smart building technologies are playing a key role in delivering timely carbon-neutral and sustainability strategies. Buildings are responsible for about 40% of global CO2 emissions, and with the urgent need to meet United Nations climate goals, it's necessary to make them energy efficient by retrofitting existing building stock.
Wireless solutions and sensors for improved energy efficiency
Companies are turning increasingly to smart building technologies to monitor occupancy levels and improve energy efficiency. Battery-free wireless technology from EnOcean is a leading example to turn e.g. office buildings into smart spaces, with devices powered by energy harvested from the environment through movement, ambient light, and temperature differences. This approach eliminates the need for batteries, maintenance, therefore eliminates harmful waste and can significantly reduce costs and carbon footprint.
Smart spaces that use sensors to monitor occupancy levels also enable companies to reduce necessary office space by up to 40 per cent, saving significant additional costs, energy usage, and CO2 output. Microsoft is one company leading the charge on sustainability, with innovative solutions like Azure Digital Twins, an IoT service that creates comprehensive models of the real world. By adopting digital technologies quickly, companies can build their own digital competencies and meet ambitious targets like becoming CO2-negative by 2030.
Smart spaces for more sustainability
Even though Corona precautions are lifted, the COVID pandemic has increased awareness of the need for monitoring and controlling air quality, lighting levels, temperature, and occupancy levels. Companies like Germany's Dussmann Group and Deutsche Telekom are investing heavily in modern, attractive work environments for their staff, leveraging developments like robotics and sensors in building cleaning, user-friendly apps, and IoT projects as part of their strategic sustainability programs.
Overall, the drive towards sustainable and smart building technologies is crucial in meeting the challenges of a climate change. Energy harvesting technology is central to making it affordable and accessible, and the benefits of smart spaces extend beyond the workplace to smart homes, factories, hospitals, and care homes.