Self-powered sensors as sustainable solution for Industry 4.0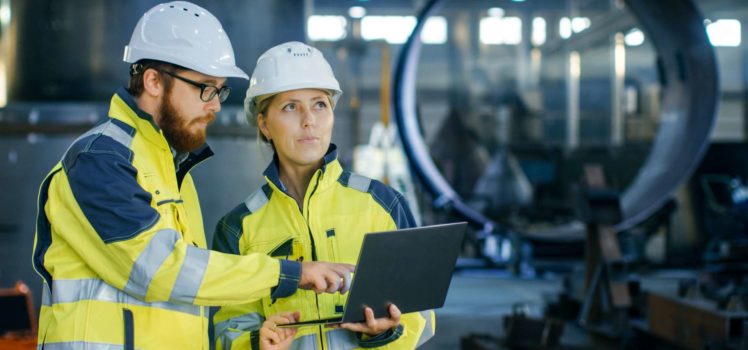 Sensors are a crucial component of industrial production, providing vital data for quality control, process monitoring, and automation. With the increasing digitization of industries, the scope of sensor applications has grown exponentially. Additionally, sustainability has become a driving force for Industry 4.0 projects and the Industrial Internet of Things (IIoT), EnOcean's wireless and self-powered sensors provide a crucial piece in achieving this goal.
Wireless sensors – no batteries or wires required
EnOcean's wireless sensors operate on the principle of energy harvesting, drawing energy from movement, light, and temperature fluctuations. They do not require any wires or batteries for operation, making them flexible, inexpensive to install, and maintenance-free. The combination of wireless technology and energy harvesting eliminates the need for battery replacement or cables, saving time and labor costs, while also conserving resources and protecting the environment.
Monitoring quality in the production process
Quality monitoring and assurance are critical to the production process, ensuring that the end product meets predefined parameters. EnOcean sensors continuously monitor relevant environmental factors, such as temperature, humidity, and air quality, sending measured data to the cloud or edge components. With the ability to measure flow, pressure, and temperature of liquids or gases and detect devices or measure motor currents, self-powered sensors can be used on moving parts or in difficult-to-access environments, avoiding the need for costly wiring and battery replacement.
Predictive maintenance for cost reduction
Predictive maintenance is another application area for EnOcean's wireless sensors, allowing sensor-based systems to detect incipient damage to machines or individual parts subject to wear. By linking historical machine and production data with the latest sensor data, algorithms can detect abnormal temperature developments and notify technicians of imminent failure. Continuous monitoring prevents production downtimes, and maintenance costs are only incurred when required, resulting in significant cost reduction.
Interoperable and secure data transmission
In Industry 4.0, all production steps are fully networked and mapped in a digital twin. For successful implementation, sensors are needed and it is essential that data is continuously exchanged and analyzed. Security is critical in industrial applications, and EnOcean's sensor data is encrypted, preventing unauthorized access to the network. In this way, EnOcean contributes significantly to sustainable Industry 4.0 solutions by eliminating the need for costly sensor wiring and battery replacements.
Do you want to learn more about the self-powered solutions for a sustainable Industry 4.0? Check out the Industry section in our customer magazine Perpetuum.