Energy harvesting as key ingredient for energy-efficiency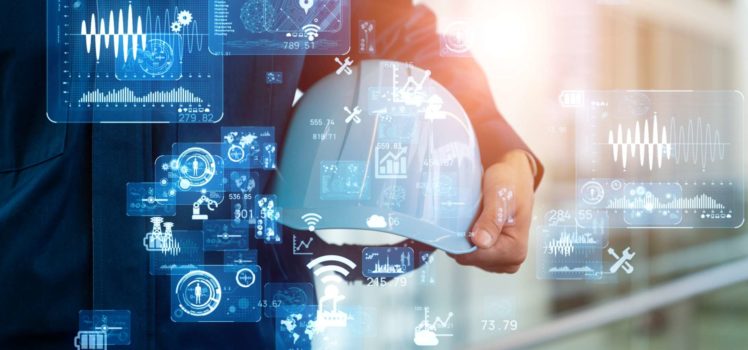 In recent months and years, there have been so many things that most of us would never have thought possible: the never-ending COVID-19 pandemic, faltering supply chains, high inflation, and the war in Ukraine. Many previous political beliefs and economic concepts are being reconsidered in light of these events and are currently under scrutiny. More and more, our dependence on fossil resources in particular is proving to be an Achilles' heel for our economy and society. Suddenly, high energy consumption is in the spotlight not just because of climate change. In addition, the short-term consequences of a disruption in gas and oil deliveries are deeply troubling.
Self-powered sensors as eyes and ears in Industry 4.0
However, all these events also unleash innovative power. Take a look at the manufacturing industry. There, digitization is continuing to gain momentum in order to become more energy-efficient, sustainable, and flexible (and thus more resilient to crises). In Industry 4.0, sensors are the eyes and ears for a wide variety of applications. They detect vibrations in motors, monitor the room climate, and reduce the risk of production downtime thanks to predictive maintenance. Market experts thus predict annual growth rates of more than 20 percent for wireless sensor technology. In the latest issue of our customer magazine Perpetuum, companies such as Comepi, Pressac, Rutronik, and Siemens offer insights into how they are using self-powered EnOcean sensors to implement their Industry 4.0 projects. These wireless sensors gain the necessary power by energy harvesting. They obtain energy from their surroundings and use light, temperature and motion as power source – that means no cables or battery replacements are necessary.
New workplace models rely on smart spaces
The self-powered EnOcean technology is quickly taking roots in other areas as well. In HR departments, at the managing director level, and in facility management companies, decision-makers are developing innovative workplace models in combination with flexible home office arrangements to bring employees safely back into the office. Sensor-based IoT solutions supply the data necessary for analyzing and optimizing the utilization of buildings and enable smart spaces. Based on technology like this, companies can implement flexible desk sharing models to accommodate a future mix of days working at home and in the office. Companies like T-Systems, Schweickert or Aruba show in detailed case studies how smart spaces work in reality.
Technology will not solve all challenges we are facing but it does already contribute in many areas to shape a more sustainable future. Energy harvesting is just one piece of the puzzle but a proven way to save energy effectively in buildings or Industry 4.0.