Battery-free by EnOcean – the Cool Thing about Self-Powered Wireless Switches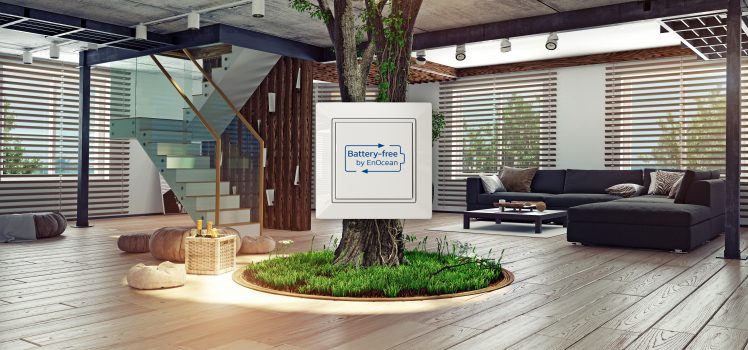 Recently, we introduced the new "Battery-free by EnOcean" seal to highlight self-powered wireless switches. Why was there a need to create a dedicated seal for such products? It's because of the unique experience of powering wireless communication solely with a finger tap. It's also the freedom of being able to place the switch wherever you like. And it is the green touch so that you never have to change and expose a battery. EnOcean has enabled this with its energy harvesting technology for more than 15 years now – it's time to raise consumer awareness of the benefits of self-powered switches "Battery-free by EnOcean".

Smartphones are part of our daily life. Not just for calls and messages. We use apps already to control our light, music or heat in our homes. That's a cool thing. However, you don't always have your hands free or the time to pull the smartphone out of your pocket, open the app and select the right lamp. The original light switch is and remains the most convenient and fastest way to turn on your light. A wireless switch can communicate with modern lights just like your smartphone. At the same time, it is always quick to hand and highly flexible to place everywhere in a home. The disadvantage of this solution: most wireless switches are battery-powered.
Troublesome batteries
Batteries often run out of power at the most awkward times. Once the battery access door is open, you start to search for the right replacement battery, which is rarely at hand. Suddenly, the wireless switch is no longer the convenient alternative to the smartphone, but causes annoying maintenance issues. In addition, batteries have toxic ingredients and must be disposed of as hazardous waste. The degradation of lithium and the heavy metals contained in batteries such as cadmium or nickel pollute the environment as well as at their disposal sites. Batteries are a major environmental problem and with more and more battery-powered devices in use, the garbage mountain continues to grow steadily.
A 100% battery-free way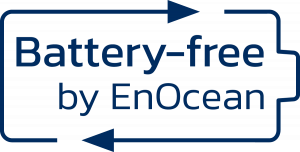 EnOcean has developed a different way of generating energy with its energy harvesting technology. Thereby, wireless switches can "harvest" their energy from the surrounding environment. As an energy source they use the kinetic energy from the movement of a finger tap. As soon as the user presses the button, he activates an electromechanical energy converter inside the switch which generates sufficient energy to power wireless communication – using open wireless standards such as EnOcean, Bluetooth® or Zigbee. This technology enables 100% battery-free wireless switches.
With introducing the "Battery-free by EnOcean" seal, switch manufacturers can highlight their self-powered solution to the consumer who can make a dedicated decision to buy an environmentally friendly and maintenance-free product that does not require batteries. The seal shows at a glance the switch's benefits of zero maintenance and a high degree of flexibility and comfort. In addition, consumers can actively decide to opt for a battery-free wireless switch to help to reduce toxic battery waste.
Smart control with a finger tap
Battery-free switches bring a green touch to your living room. At the same time, the switch can be used to flexibly control a number of applications such as LED lights or loud speakers. Signify, for instance, offers battery-free technology from EnOcean in its Friends of Hue program for smart switches which can be used to control Philips Hue lights via Zigbee. Available in a variety of colors and styles, the Friends of Hue Switches thus blend seamlessly into any home environment. The current Friends of Hue partners include leading lighting control manufacturers, such as Busch-Jaeger (ABB), Feller, Illumra, Niko and Vimar.
Another example is Nuimo Click from Senic. With Nuimo Click, users can also turn their Philips Hue lights on and off, dim them or select light scenes. As a remote control for the music experience at home, Sonos loudspeakers can also be controlled with just one click using the battery-free switch based on the EnOcean energy harvesting technology.
Whether it's smart light, music or any other application such as heating, shutters or household appliances, a self-powered wireless switch "Battery-free by EnOcean" is the easiest, most comfortable and always-available controller in your home – all without ever changing a battery. That's cool, isn't it?