Modular Buildings in the Time of Covid-19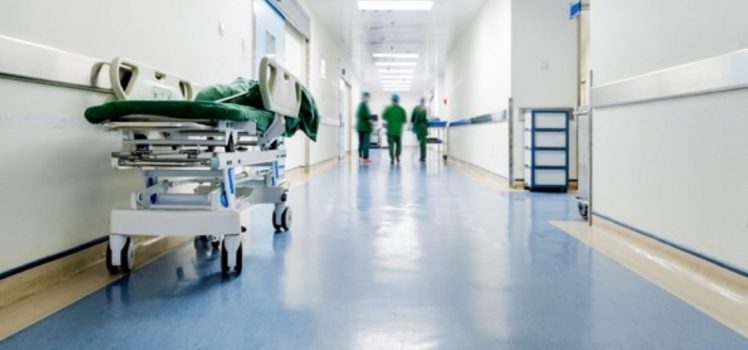 The coronavirus crisis has brought profound change across the globe. The sheer scale of the pandemic puts enormous stress on healthcare systems everywhere. Medical facilities, from hospitals to care homes and housing for vulnerable people – all are focussed on limiting the spread and human impact of Covid-19.
This crisis has developed very quickly, and, for many the response has been fast. China built two new hospitals in a matter of days. India and other countries are converting private hospitals to coronavirus-only facilities. And in the UK, new "Nightingale" hospitals are set to add thousands of beds in former exhibition centres in London and other regional centres (1).
Factory-built to hospital requirements
Modular construction is the key to meeting health services' diverse needs. For example, factory-built techniques can deliver a single ward in 16 weeks, while an individual operating theatre can be supplied in just ten (2). These modular buildings are typically custom-made so that they meet the health authority's exact space and budget requirements. Off-site construction means individual modules come delivered ready to install. Disruption to everyday running of the hospital is kept to a minimum, keeping it more convenient for all involved.
Experience from industrial and commercial building shows that traditional fixed installations are labour intensive, offer little in flexibility and remain costly. In contrast, modular wiring and flat-cable-connected systems, prefabricated off-site and coupled to wireless controllers and sensors, enable a complete installation to be implemented fast and at low cost.
These technologies and processes have been proven in commercial premises and homes. By using computer design and modelling, total modular wiring design can be provided, with all the power cabling pre-wired in the ceiling or wall space. The installation process for energy harvesting wireless devices makes it a simple process as switch drops and associated conduit drops are not required. There is no need to coordinate the switch position with the studwork and less time is spent during electrical first fix feeding cables through a closed wall. Reducing the level of interfaces and task dependencies between trades on-site ensures lower disruption: less for disease transmission.
Energy harvesting wireless sensors, switches and controls can be placed anywhere in the building, even at places that are difficult to access. Installed once, there are no requirements for maintaining the devices, for example to change dead batteries. Thanks to the energy harvesting principle, the switches and sensors are powered solely by their surrounding environment. It also allows the system to be expanded any time.
Healthcare applications
Experience over many varied projects shows the possibilities of using smart modular technology in medical facilities to help meet the coronavirus challenge. The University Medical Center Utrecht is one such showcase.
This project started with tagging hospital equipment and connecting it to a mesh network, enabling nurses and technical staff to know in real-time where the equipment was located. Later, self-powered and battery-free switched are used as call buttons. The addition of connected proximity sensors allows staff to know which areas are in use, and to schedule cleaning in unoccupied areas, whilst identifying spaces that have not been used so do not require cleaning. Another possibility is to attach sensors to soap dispensers in restrooms, alerting maintenance staff to re-supply, ensuring that people can always wash their hands properly. The list of opportunities goes on: for example, adding a sensor network to monitor patients with specific risk or linking beacons to Google maps for navigation around the hospital.
As the pandemic subsides
Going forward, the combination of IoT and AI could bring in a huge array of data into the equation. This assists progress towards building cognitive homes.
Intelligent modular buildings will soon be able to integrate IoT devices on their own, generate vast amounts of data and use them to optimize the building. This gives an entirely new dimension to services and business models. It is particularly relevant to the coronavirus survivors in the ageing population. Private homes and care homes will include smart non-intrusive, secure connections with friends, family, GPs, nurses and carers, all involved in looking after the residents. Conditions such as dementia would be addressed through 'sensory-loss' technologies based on patterns of activity and behaviour. And technology based on IoT connected battery-free sensors will help prevent incidents in the home such as cookers left on, overflowing baths and people becoming confused about their whereabouts.
[1] sources: https://www.building.co.uk/news/bam-building-harrogates-temporary-coronavirus-hospital/5105424.article, https://www.building.co.uk/news/keltbray-and-lendlease-among-firms-working-on-nightingale-hospital-car-park/5105369.article, https://www.building.co.uk/news/balfour-and-kier-appointed-to-build-temporary-glasgow-hospital/5105408.article
[2] source: ModuleCo Healthcare, https://www.pbctoday.co.uk/news/modular-construction-news/modular-buildings-nhs/73503/