What are the latest connectivity trends in smart buildings?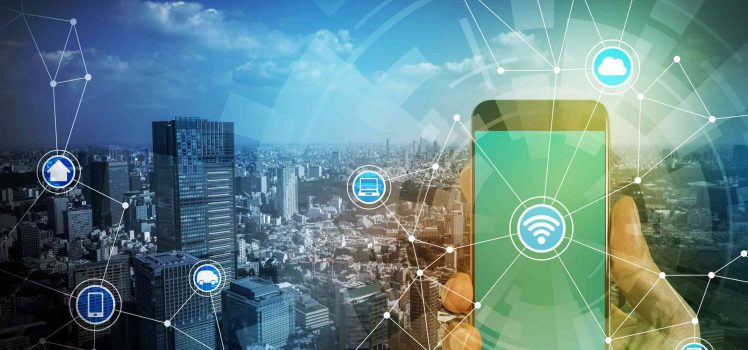 Smart buildings are on their way to becoming fully digitised, not only catering for classical automation areas such as HVAC and lighting but also developing into demand-based agile living and working environments. With the aid of sensor data, IoT systems can map detailed usage patterns of the building, staff and inventory. This information can be used for space utilisation optimisation, facilities services as well as enabling highly flexible co-working offices, to name a few.
Agile buildings have to provide a number of key features: An architectural and technical area (building, lighting, HVAC, controls) suited for user convenience with the option for constant reconfiguration. An IT and data infrastructure enabling data analytics to monitor and optimize key performance figures, and finally a service offering (administration, access control, supplies, cleaning etc.) that meets the needs of all involved in a financially efficient way.
Connectivity requirements
Agile buildings significantly change connectivity requirements. Comprehensive data analytics need a flexible sensor infrastructure capable of monitoring key parameters for activities such as desk/space utilisation, supply level tracking and demand-based cleaning. The results generated by these data analytics have to be easily usable within service models, both for the building operator and external service companies.
One single connectivity technology cannot meet all of these requirements. Hybrid infrastructures are the latest connectivity trend where smart buildings are developing into digitised environments. These combine media such as fibre or wired Ethernet to transport large amounts of data throughout a whole building or externally. WiFi for exchanging large amounts of data over local areas giving greater flexibility. At the sensor level, with dedicated low power wireless protocols such as EnOcean or Bluetooth® to combine very low power consumption with the flexibility of wireless.
The result is a flexible network infrastructure that can continuously adapt to new usage scenarios; the key to agile and sustainable buildings.