The future of building – prefabricated homes as answer to the housing shortage?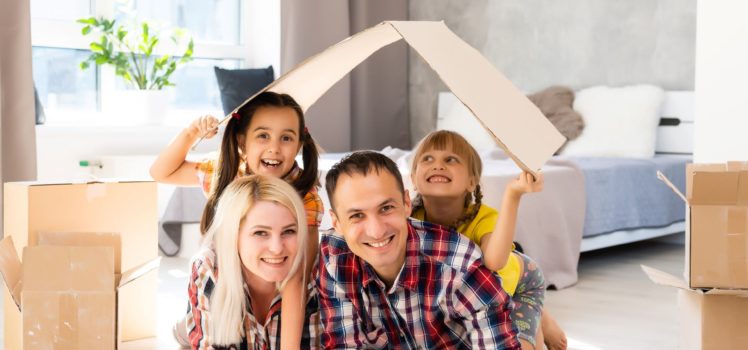 How much money do you spend on rent each month? The lack of affordable housing affects more and more people across Germany and many other countries worldwide. Increased construction activity is one answer to this, but it comes at a high cost and takes time. A way out of this offers prefabricated homes.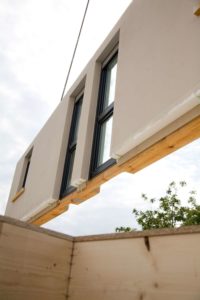 Prefabricated homes, also known as modular homes, are getting increasingly popular since they combine several benefits including faster construction time and therefore, significant cost savings. One reason is, that prefabricated homes are built in a factory, which allows for a faster construction time compared to traditional on-site building methods. But it`s even better, prefabricated houses are ahead of the game when it comes to energy efficiency and sustainability. Who does not want to save money when it comes to paying the energy bills – especially in times of gas shortages and extremely high energy costs.
Smart home enables energy efficiency
In addition to the construction method and used sustainable materials such as wood, another reason for the better energy efficiency is the consistent implementation of a smart home concept. Residents want to be able to control everything from the temperature to the lighting as conveniently as possible and sometimes even remotely via app. EnOcean technology is at the forefront of this development, offering a convenient and secure way to make homes smart and energy-efficient. One of the most significant benefits of EnOcean radio technology is its flexibility. It can be used to control a wide range of devices, including lighting, shading, heating, and security systems and reduce energy consumption significantly. For example, if a window is open, the heating turns off automatically. Sometimes energy saving can be as simple as that.
No wires, no batteries
EnOcean's wireless and battery-free technology is ideal for prefabricated homes because it eliminates the need for wiring during the construction process. Sensors and switches can be placed anywhere in the house without the hassle of installation. This allows for a faster and more streamlined installation process, and also means that the homeowner can easily add or remove devices at any time and control them wirelessly. This is why the interoperability of a wireless standard is so immensely important. Only then can residents choose from a variety of devices that support their different requirements at all times. Have a look at the EnOcean Alliance network and find more than 5,000 products that can be combined with each other.
So, how does EnOcean work? The technology relies on energy harvesting, which means that it captures energy from the environment and uses it to power the devices. This could be in the form of motion, light, or temperature. Once a sensor or switch is installed, it can be left to run indefinitely without the need for maintenance.
More and more house builders are convinced of the overall package which prefabricated homes offer. Accordingly, the number of annual building permits for prefabricated houses has doubled since 2007 in Germany. The market as a whole only grew by a about quarter during the same period. Increased construction of prefabricated, smart houses will not solve the housing problem on its own, but it's part of the solution.