Partnership for a Self-Powered IoT in Korea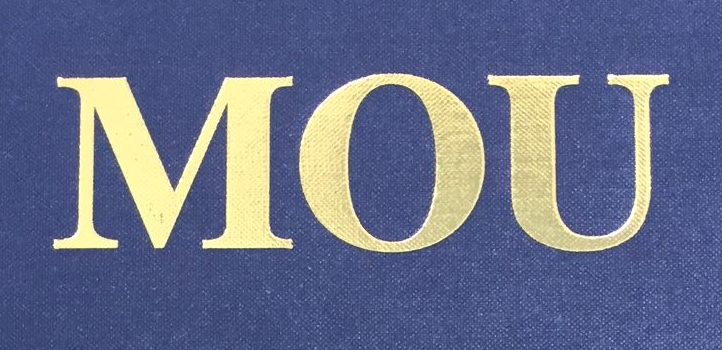 Recently, the Korea Electronics Association (KEA), the Korea Electronics Technology Institute (KETI) and the EnOcean Alliance officially signed a MOU on the promotion of the self-powered Internet of Things (IoT) in Korea. This shows the unstoppable international spread of energy harvesting wireless solutions for the IoT – the only way to realize trillions of connected maintenance-free sensors to deliver all the data needed for intelligent control.
The Internet of Things is growing rapidly. Studies speak of 20 billion devices being connected to the Internet by 2020 and 30 trillion "things" by 2030. Most of these "things" will be sensors. It's a thing of the impossibility to wire this mass of sensors or power them with batteries. Like batteries often die after one to two years, the IoT would be dead before it even started to live. The only conclusion is a self-powered IoT based on energy harvesting wireless technology.
Signed for mutual support
Similar unlimited as energy harvesting wireless solutions, this knowledge is disseminated around the world and it has also reached Korea. Signing the MOU, the EnOcean Alliance together with KEA and KETI, two leading organizations of the Korea electronics industry, will support several activities to accelerate the breakthrough of self-powered IoT solutions in the Asian country.
This strategic partnership includes joint R&D and technical cooperation, technical development and exchanges as well as certification programs. It also displays the necessity for mutual deepening of this new partnership.
I'm very proud of the EnOcean Alliance being part of this as a driving force and knowledge carrier, based on our 10 years of experience in standardizing and promoting self-powered wireless solutions for cognitive and sustainable buildings.
A new self-powered IoT alliance
And another event emphasizes the high relevance of self-powered technology for realizing the IoT: the MOU signing was also the initial start of the "Self-powered IoT Alliance" dedicated to Korean companies, which develop solutions in this field. They are welcome to join the organization to get technical and marketing support for an easier and accelerated product development. In addition, the IoT Alliance offers a platform for vital exchange of like-minded parties.
Both happenings show an exciting development: the self-powered IoT will connect the whole world.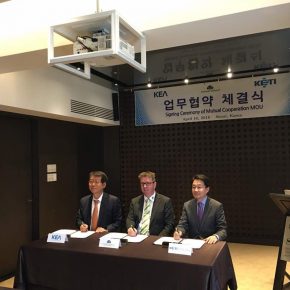 In-Suk Nam (CEO & President, KEA), Graham Martin (CEO & Chairman, EnOcean Alliance) and Chung-Won Park (CEO & President, KETI) signing the MOU at the International Conference for Self-Powered IoT Technology & Industrial Applications in Seoul, Korea.