Digitalizing Building Spaces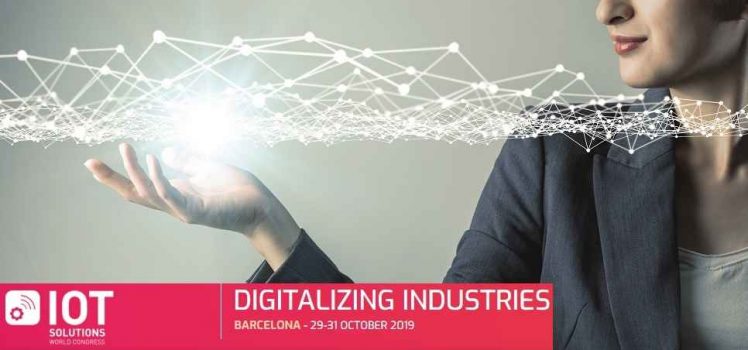 At this year´s IoT Solutions World Congress (Barcelona, October 29-31, 2019), the IoT pioneers T-Systems and EnOcean will be demonstrating real-life solutions for digitalized office spaces and smart homes. Visitors to the event can experience at the booth 411 (Gran Via, Hall 2, Level 0, Street D, Stand 411) how close partnerships across industries and the IoT value chain result in interoperable, future-proof systems for various requirements.  
The demand for smart building management systems is growing steadily, since work areas within the company that are not well organized or seldom used are becoming more and more difficult to justify financially.
Smart office spaces
The Internet of Things (IoT) makes it possible to create a digital twin, which represents building spaces and work areas in the virtual world. Companies are currently investing heavily in modern, attractive work environments for their staff and in flexible concepts for new ways of working. They want to hold onto their employees for many years to come and, at the same time, ensure high productivity and improve efficiency in their management practices.
Objective and reality
The goal is to optimize the use of space with suitable furnishings that cover ergonomic, social and intellectual aspects. Ideally, employees can make flexible use of the right work environment on a daily basis. Using room booking devices and portals further increases efficiency, and can be integrated into indoor navigation systems at the same time.
These requirements also apply to the smart home where the first goal is comfort. However, it is also an important adjusting screw to save energy based on user behavior automatically. In addition, it is about elderly people being able to stay independent in their own home for longer. Sensor data are then an indicator of whether the resident is well or has changed his daily routine noticeably.
On close examination, many decision-makers (HR, production and facility managers) discover that employees often do not use modern work environments as intended, so that the high investment costs do not optimally take effect.
On average, only 54 percent of the available office space is used. There is a correlation between space organization (actual demand) and the creativity and work motivation promoted by such space (source: Steelcase).
Identify, analyze, optimize
How does one recognize potential and the need for modification? How does one identify unused space, determine availability in real time, arrange devices and furniture in keeping with their function or collect parameters such as temperature, humidity and CO2 in sensitive work areas?
Using sensors, a "Smart Spaces ecosystem" supplies status data in real time via an IoT gateway to an IoT cloud platform, where the data is analyzed, while a dashboard visualizes the results for decision-makers.
Expectation and benefit
Companies create new forms of added value when they can identify space potential and control it intelligently. This added value can be used as internal services offered within the company itself as well as for visitors or external partners of associated building management services:
Efficient space utilization
Higher employee productivity
Cost control and sustainability
Strong partners at the IoT Solutions World Congress
T-Systems configures, integrates and operates customized Smart Spaces solutions. More information at www.t-systems-mms.com
EnOcean enables self-powered, maintenance-free IoT sensors and switches based on its field-proven energy harvesting technology. These sensors deliver the data needed for intelligent control using international wireless standards. More information at www.enocean.com/technology/self-powered-internet-of-things
Talk to the experts and learn more at Gran Via, Hall 2, Level 0, Street D, Stand 411 www.iotsworldcongress.com