Harnessing Sustainable Smart Heating – A Deep Dive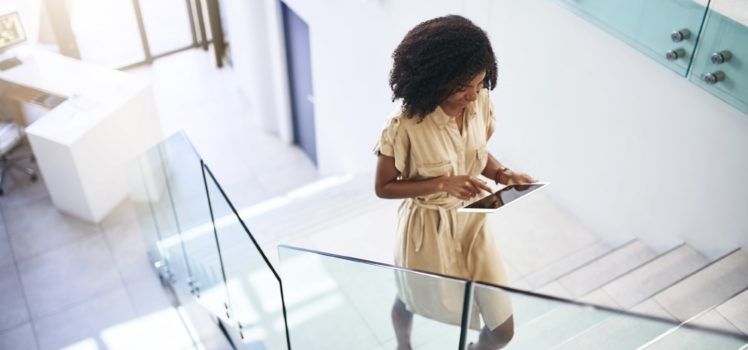 Heating is more than just a comfort; it's a necessity, especially when the temperature dips. However, the way we approach heating can have significant implications for our energy consumption and sustainability goals.
In most homes, the heating is ideally turned down during the daytime when family members are away, and the windows are only opened intermittently. But offices present a different scenario. The continuous operation of heating systems, along with a frequent opening of windows, means the energy consumption dynamics are quite different. In fact, the scope for energy saving in office environments is surprisingly higher due to user behavior.
Smart heating: A cost-benefit analysis
Based on numerous studies, the savings potential through IoT-based smart heating is typically 20% for residential buildings and even 30% for commercial buildings – impressive and relevant savings for all 99% of existing buildings!
When considering a transition to smart heating, also understanding ROI is essential. Energy renovation by replacing the building envelope requires 50 times the return on investment in contrast to smart heating, i.e., 100 years compared to two years.
Customized comfort
The savings mentioned above are backed by an efficient and intelligent scenario in which the heating adjusts depending on the day, time, and week. Additional functions such as adjusting the radiator temperature to the type of room use, the individual occupancy of a room, and also window open detection ensure the highest level of efficiency. All of this doesn't require a lot of intelligence, but it does require manual work several times a day. Automation fully and sustainably exploits the savings potential.
From heat to power
A crucial part of the solution for use in existing buildings is a radio-controlled heating valve controller, as wiring to each individual radiator would be very wasteful, mainly in retrofit. Since this is an actuator, batteries must be changed every year. The temperature-supplied EnOcean device uses the temperature difference between the heating system and the room air and converts it into electrical voltage. Temporary storage and intelligent control ensure that the system is always supplied with sufficient power, even during the summer break. The total energy savings are a result of several functionalities:
Adaptive room temperature control (room type)
Presence detection control (daytime)
Window status (ventilation sensitivity control)
The remarkable aspect of a smart heating system is its completely wireless nature. By inserting a simple EnOcean USB stick into existing Wi-Fi access points, such as those from Aruba Networks, no additional gateway infrastructure is required for the application. Because the total cost of system ownership is significantly reduced, Wi-Fi access points are the IoT gateways of the future!
Even if batteries themselves are not expensive, their regular maintenance is an immense cost factor, especially in the professional service sector (the service costs are typically 25 Euros per device per year in larger quantities). In addition, batteries are prone to failure and are not at all environmentally friendly. Energy harvesting ensures a truly sustainable system with the lowest TCO.
Flexibility and scalability
An open system design with standardized interfaces ensures compatibility with a wide range of devices and applications. Modularity and interoperability mean this system can grow, evolve, and adapt to the changing needs of its environment.
At a time when energy conservation and sustainability are not only desired but essential, the introduction of efficient and interoperable smart heating solutions is not just about staying warm; it's about doing this responsibly.