Global partnerships for a greener future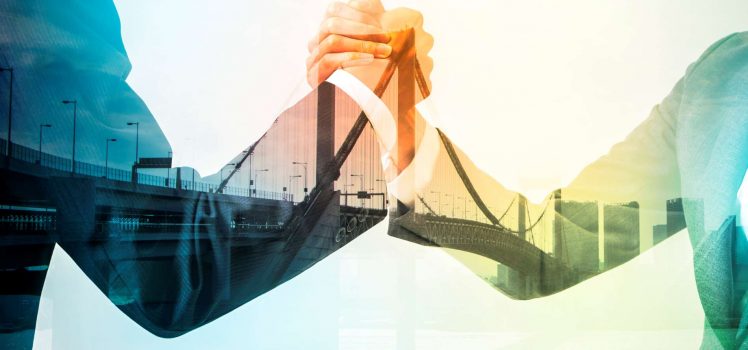 The world is currently full of change and development, both positive and negative. Of course there is COVID-19 which has made a rather dramatic impact that at this time last year not many people would have expected. Also, there continues to be a growing awareness for the need to act more sustainably not only on a consumer/citizen level but also when it comes to business, politics and technology. Let us not forget to mention the new US administration with President Joe Biden who has just started his four-year term in the White House and has already signed an executive order on the re-entry of the US into the Paris Climate Agreement.
What role will energy harvesting play for the USA?
One aspect that might find its way onto President Biden's agenda is the country's development towards a growth of US smart cities and a reduction of buildings' energy consumption. According to Frost & Sullivan, in order to qualify as a smart city at least five of these eight parameters listed need to be implemented; smart energy, smart building, smart mobility, smart healthcare, smart infrastructure, smart technology, smart governance and smart education/citizen. IoT systems integrating Artificial Intelligence combined with automated technology solutions provides the basis for the majority of these smart city parameters. In optimal Smart Building technology deployments, the IoT system integrated with an existing or new building should be sustainable. That is to say, the end to end system will take advantage of energy harvesting technology and transmit data generated by the system/sensors efficiently over wireless connections.
Why is this so important?
Commercial and Multi Unit Residential buildings consume substantial amounts of energy and are some of the largest CO2 producers in the world. They are responsible for almost 40% of all CO2 emissions in the United States. The need for smart energy management is obvious. In order to meet the energy efficiency standards required by national and international legislation, interoperable systems and smart building control facilitate the digitalization of lighting, heating and air conditioning systems by providing real time information on the actual energy usage in a building. Standardized interfaces and open radio standards, as specified by the EnOcean Alliance, the Bluetooth SIG and the Zigbee Alliance, form the basis for this.
The need to better manage energy consumption and lower CO2 emissions for New York City's mid to larges size buildings is reflected in NYC LL97, otherwise known as New York City Local Law No 97. Adopted by New York City council in March of 2019, this law was enacted as part of the Climate Mobilization Act. The aim here is to reduce CO2 emissions of the city's mid to large (25,000 sq ft plus) existing buildings by 40% by 2030 and 80% by 2050. As this law primarily focuses on existing buildings, the timely retrofit of the legacy heating and cooling systems with wireless sensor controls is ideal.
It's the partnerships that drive us forward
The two examples cited at the beginning of this article suggest that in rising to these challenges and achieving these comprehensive goals it is important to collaborate with effective industry partners. We at EnOcean are proud to have developed such strong partnerships with many innovative companies over the past 20 years. Let me give you some examples:
Microsoft has been a partner for many years now, and we are increasingly working together on the digitalization of smart buildings with our self-powered devices and their customizable platform solutions. Last year we teamed up with Aruba, a Hewlett Packard Enterprise company, to enable secure IoT applications by using the already existing IT infrastructure in a building integrating our EnOcean USB wireless gateway with Aruba Wi-Fi access points. This year we are excited to be working together with CISCO to enable DNA Smart Spaces with our self-powered Bluetooth devices. All these collaborative projects and solutions support the superior aim to operate buildings in an energy-efficient way. I'm sure there are even more collaborations to come because such global partnerships are crucial when it comes to making the world a greener place.